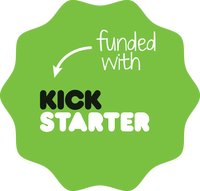 We DID IT! We got successfully crowdfunded!
We DID IT with your loving support! We successfully raised funds through our Kickstarter program. During the last 30 days, our Kickstarter video was viewed/shared over 750 times and over 1000 people visited our website.
We are working hard to be on your dining tables this Thanksgiving Weekend. More exciting updates to follow next week!
A warm hug on a cold day from
Shubhra and Amit