Serving Honest, Wholesome, Clean Food!
Clean Label & 100% Plant Based Products

Stoneground in small batches
Gourmet Nut Butters

Raw, Organic and Kosher
Organic Nuts and Seeds

Ancient Grains and Superfood Powders
Organic Superfoods

Made from 70% Dark, Single origin chocolate
Vegan Chocolate Covered Nuts
Vegan Organic Dark Chocolate
Gourmet Functional Nut Butters
Vegan Raw Organic Trail Mixes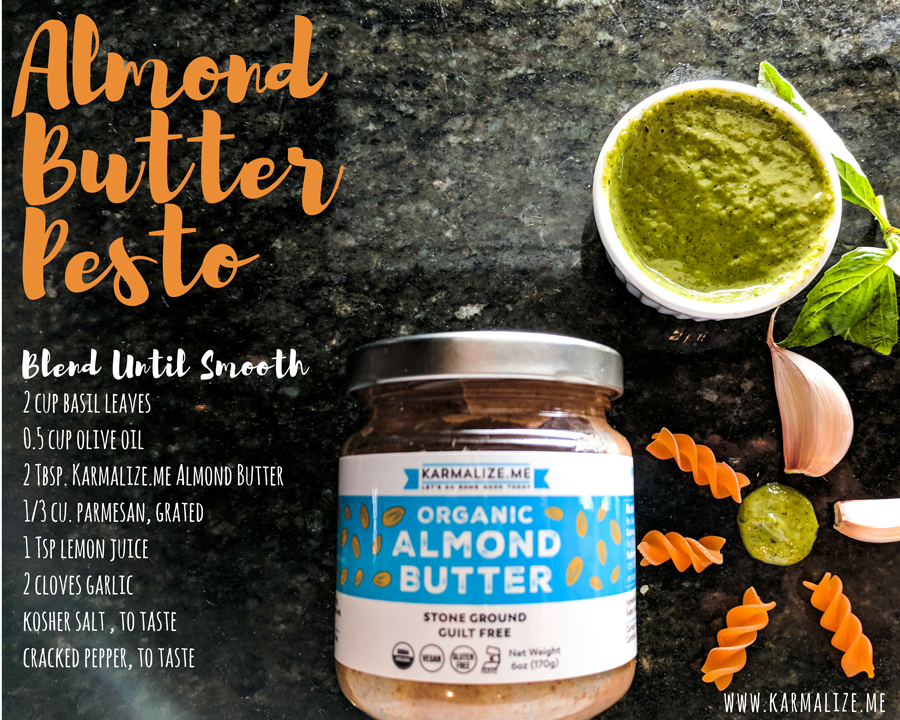 Organic Almond Butter Pesto Sauce
INGREDIENTS 2 cup Basil loosely packed2 Tbsp Karmalize.Me Organic Almond Butter1 tsp. lemon juice2 cloves garlic½ cup olive oil⅓ cup parmesan, gratedkosher salt and cracked pepper, to tasteINSTRUCT...
Read more